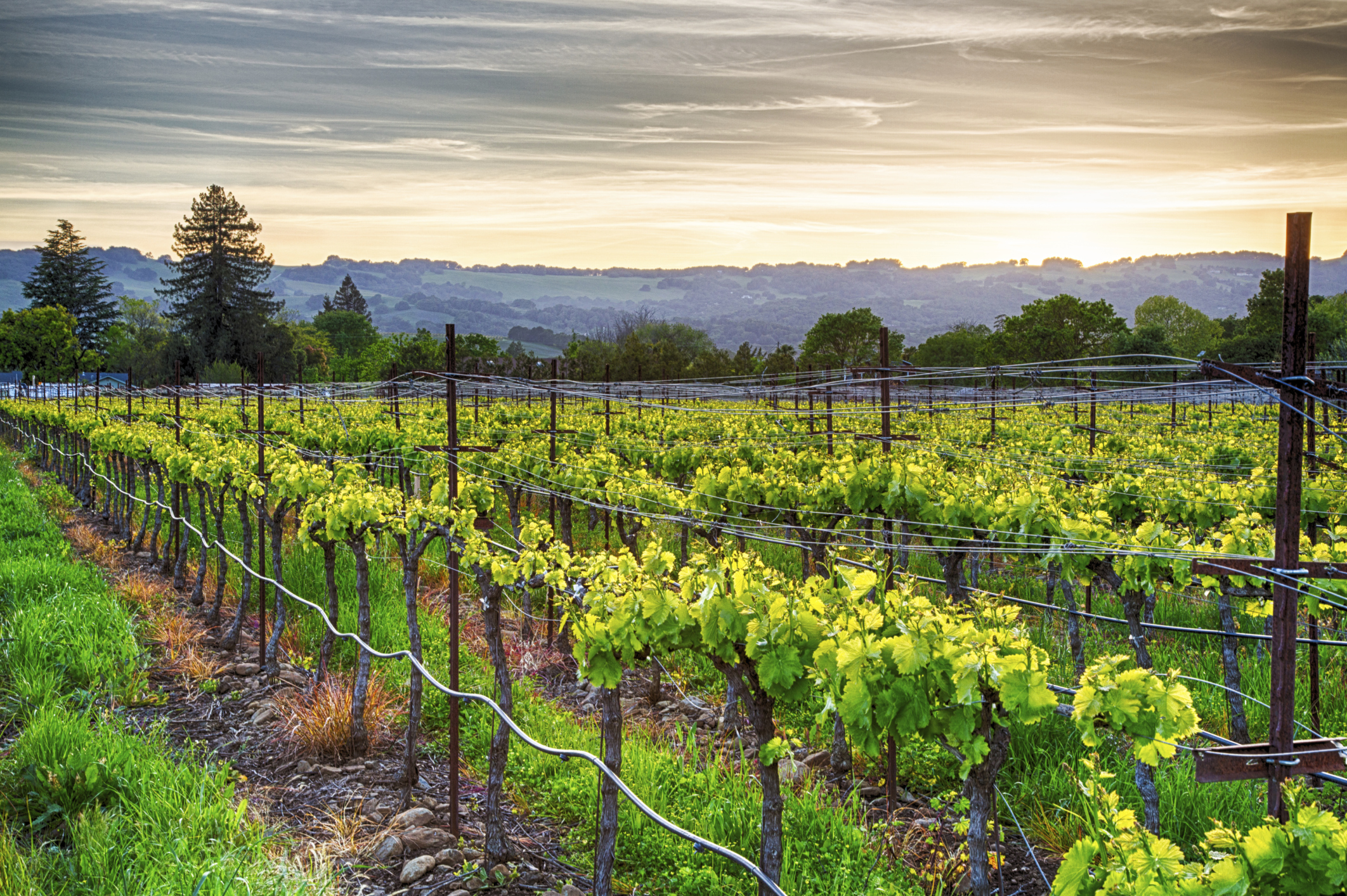 After several months of rain here in Napa, the sun has finally come out and light is refracting off of water droplets on grass so green it isn't in the Crayola box. Glowing, electric green. The kind of green where you might see a leprechaun jump out of claiming that the mustard flowers are really a pot of gold.
It's St. Patrick's Day today, and here at Bounty Hunter we are seeing green.
St. Patrick is the patron saint of Ireland, and what began as a remembrance of his death has become a holiday to honor Irish heritage in the United States. Often celebrated respectably by drinking a lot of a Guinness and Irish Whiskey, and not so respectably by pouring green food coloring into everything in sight. Here in the U.S, we love to dye food, who among us has not eaten green eggs and ham or drunk green beer from a green keg? One of our wine scouts even had green Sparkling Wine in an unnamed tasting room.
Here at Bounty Hunter, we love Irish Whisky, but we want to help you do better with the green beverages. Admittedly French rather than Irish. Absinthe and Chartreuse come by their green hue more honestly than green beer.
Sometimes called the green fairy for its reported hallucinations, Absinthe is an herbal spirit that tastes like licorice and packs a high proof wallop. The traditional way to drink it is by dripping water very slowly into it until it turns green and milky. We would also recommend slowly pouring Sparkling wine into it for a beautifully green glass of bubbles.
Chartreuse is a liquor made with 130 plants and flowers by French monks from an ancient recipe, it is the perfect thing to drink very cold after your corned beef and cabbage.The one we carry is not only green but aged for an extra time in French oak.
Here at
Bounty Hunter Rare Wine & Spirits
, we wish you a happy and safe St. Patrick's Day and want to help you just say no to green beer. For the non-traditionalists among you here are two deliciously green spirits for you to try.
Distilled using only locally grown wormwood, we've found the pinnacle of absinthe. As fragrant as it is bright, there are notes of spice, alpine herbs, and fennel. Add water and watch the louche create a milky, opaque color that draws out more complex aromatics. Looking to expand your horizons and give Absinthe a try? This is where you should start. 130 proof
The elixir of long life, Chartreuse is made of a secret recipe that has been handed down to each generation of Carthusian monks since 1605. The V.E.P. is a selected portion of the traditional recipe aged for an extra time in French oak casks. Intoxicating aromas of tarragon, fennel, and coriander are woven together with deeply concentrated flavors of mint,citrus and sage. The most powerful attribute occurs at the finish, as each component melds into one harmonious distinct flavor, leaving you green with envy for another sip, chanting is optional.
If you are a traditionalist, we also have some delicious Irish Whiskies.
Slainte!
This whiskey is a fitting homage to the legendary literary history of the Emerald Isle. A most uncommon blend of pure pot still and single malt whiskey, recalling the whiskeys of the 19th century with honey, sweet orange blossom and a spicy hint of ginger and oak to the finish. Try on the rocks with soda, James Joyce's drink.
The Irish Whiskey for the Bourbon lover. While lacking an age statement, it is matured in CA Cabernet barrels for around 4-6 years, the ripe fruit aromas mesh nicely with hints of coconut and banana, a touch of mint, and butterscotch. Long and flavorful on the palate with hints of caramel, honey, and tree fruits - just like a punchy young bourbon, this one packs an Irish, bare-knuckle finish that will leave you breathless.
Usually yellow spots aren't always a good thing, but in this case, nothing could be further from the truth. Aromas of ripe peach, cracked black pepper, nutmeg and clove lead into a decadent palate of honeyed citrus, milk chocolate, red apples and crème brulee to create a special bottle of Irish delight. A long and complex finish of sweet red fruits and toasted barley make this an absolute pleasure to imbibe. If Irish eyes are smiling, it's because their lips have been graced with this delectable whiskey.
West Cork Distillers was founded in 2003 and has patiently bided their time while these casks matured in the cellar. Triple distilled in a pot still using only Irish grown grain, this single malt is exactly what we've been waiting for in Irish Whiskey. Aged 12 years in ex-bourbon barrels and finished for nearly 6 months in rum casks sourced from Caribbean distilleries. A bounty of flavor with cracked hazelnuts, citrus and a sweet cereal grain from nosing and through the mid-palate. The finish is long and loaded with overripe mango and a taste of the tropics. Bringing together two distinctly different latitudes in one bottle, this is one to savor.